Emmy Awards 2012 / Outfit of the Week Video!
Oh award season. The time for celebs to get glammed up and win little statues. The 64th Emmy Awards were this weekend and again, I had to sum up my favorite looks from the night. The Emmys event is for television series'. This includes comedy and even reality. Most of my usual shows were on hiatus for the summer but luckily, a couple are coming back at the end of September/beginning of October! Here are some of my favs from the night!
Heidi Klum in Alexandre Vauthier
Even after having kids, Heidi looks as amazing as ever. I think this color dress with her blonde dress look so good together. The cut of the dress seems to be made for her body. Honestly, how many people can rock a super low cut gown with not one, but TWO slits on each side of the leg? Obviously only this super model can.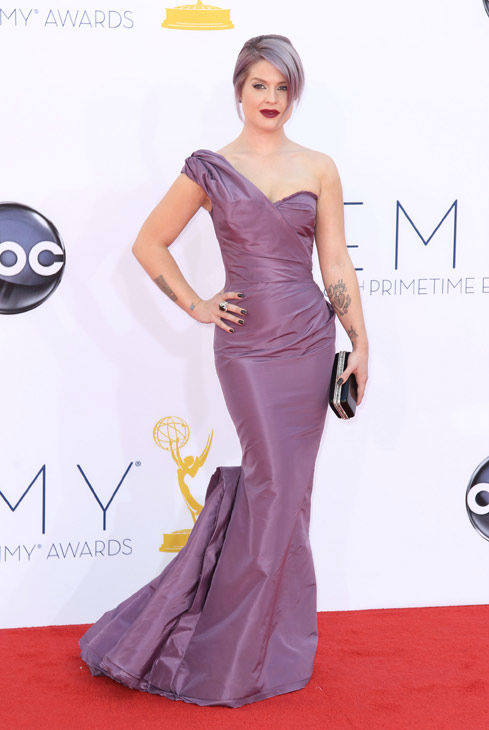 Kelly Osbourne in Zac Posen
Kelly looks great in lavender. The mermaid style complements her well and I like the one shoulder sleeve. Zac Posen always does fantastic red carpet dresses and this is one of them. I'm not crazy about the fact that her hair matches her dress but that's not a huge deal. The little train on the bottom makes the dress look more elegant.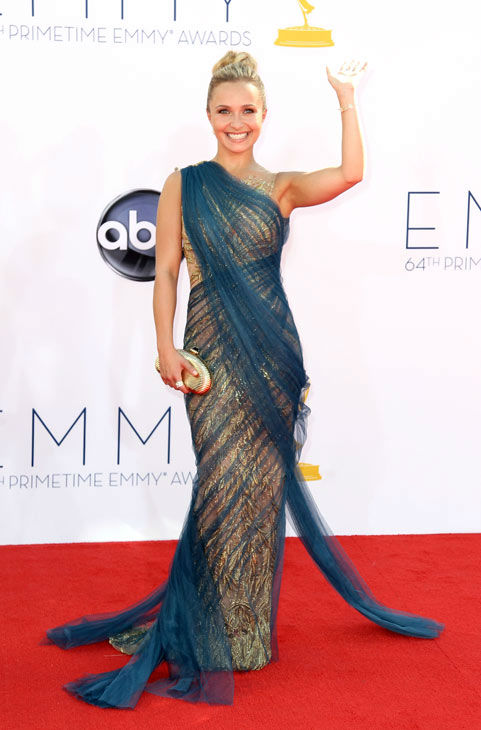 Hayden Panettiere in Marchesa
This is my second favorite from the night! I love Hayden Panettiere! I actually went to a hockey game with her mom and brother last year and they are so nice! Marchesa is another winner on the red carpet. The teal and gold stands out so much against the red carpet. I love that the teal is a mesh material that just drapes over the dress. Through that, you can still see the gold dress and the detail embroidery on it.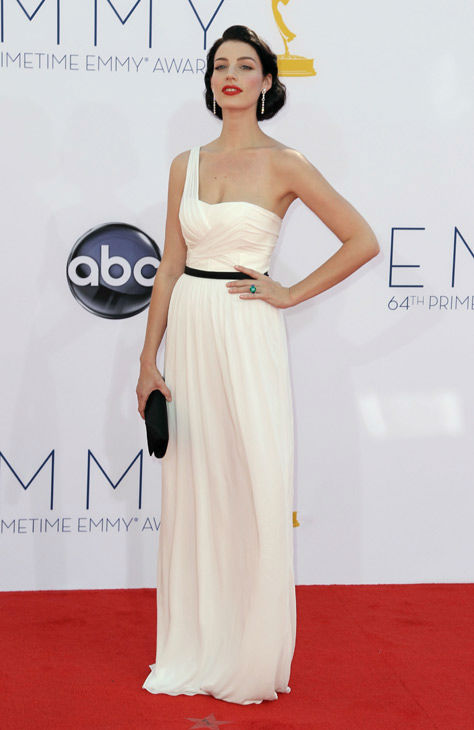 Jessica Pare in Jason Wu
I like this dress because of how much Jessica styled it to look like Marilyn Monroe. White dress, red lip stick and hair pulled back to a 50's/early 60's style. It is very simple which is not bad because the Emmys isn't really a ball gown event anyways. One shoulder seems to be very in at this season! I like the little details in this like her green ring and the black belt.
Sofia Vegara in Zuhair Murad
My favorite of the night! Sofia is always stunning. No wonder she's one of the most beautiful women in the world. The mermaid style fits her so well. The dress always looks like a mermaid! I love the detail and different shades of green. Straps are shaped in a V and cross over the back, different than the others I saw on the carpet but still gorgeous. Although she didn't win in her category, her dress is still a knock out!
Also, here is my latest project, Outfit of the Week video! Here is what  wore through out this week. Check it out, subscribe, like and comment and let me know what you think!
 xo & couture,
Trisha