Celeb Fashion Idol #1
No one can mistake these eyes for anyone else's. Introducing Mila Kunis: My celeb fashion idol #1. This is a new category where I will share my favorite celebrity looks and style. Media has a huge influence on how we dress. Main reason why companies have celebrities endorsements is to draw in buyers and a larger audience because celebrities have a fan base. For instance, Jennifer Aniston endorses Smart Water. Some people may chose Smart Water over a generic water company because Jen Aniston uses it. So many famous people have such great style, I just want to share this with you all!
I chose Mila for many reasons. The pictures are self explanatory. She is gorgeous. Not only is she talented, but she such good red carpet style! Mila has a unique look to her. It draws you in and makes it hard to turn away. And I am sure she looks just as good without make up. Here are some red carpet looks that I love from her!
Dress by Elie Saab @ the Emmys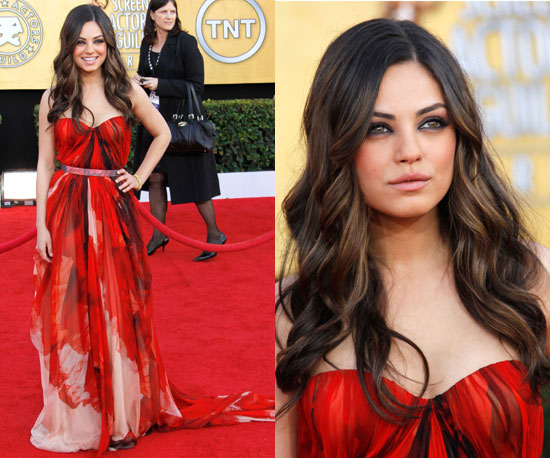 Dress by Alexander McQueen @ SAG awards
Dress by Vera Wang @ Golden Globes
Dress by Lanvin @ Friends with Benefits premiere
@ Max Payne premiere
(photos via Google.com)
It's so funny to see her so glammed up on the red carpet and then super casual in her everyday wear. She usually is seen in jeans and a tee. She's all about the comfort. Mila rocks the sunglass and hat look pretty well too. She cleans up nicely for the red carpet though!
Have a great weekend y'all!
xo,
Trisha