June Favorites
First Aid Beauty Tinted Moisturizer
This has been a holy grail for me lately. It is great for every day use. It's light weight for sensitive skin. There are 5 shades and I am in the shade medium. I wear this as is and if I need more coverage, I use this as a primer and put my foundation over it.
Vital Proteins Matcha Collagen
I have been loving matcha lately! I switch off between coffee and matcha for my morning pick-me-up's. This is a brand new product to me. I've been doing a lot of research on collagen, gut health, skin/body care, etc...... you know, real adult like stuff that we don't always think about. Collagen has so many great benefits for hair, skin, nails and joints. Matcha itself is a natural energizer, high in antioxidants so this was a great pairing for me! I will say it is a bit pricey - you can find others similar to it on Amazon. Definitely do your research before purchasing to know if this is right for you!
You are probably thinking... "So random". Let me explain... I went to a craft fair a few years ago and purchased this amazing olive oil/meyer lemon balsamic vinaigrette. The company doesn't exist anymore and I was so sad! I decided to try and recreate it. This right here is the secret ingredient. I couldn't find Meyer Lemon BV but this was the closest. I mix this and garlic olive oil to create a fantastic summer dressing great for salads or just topped over raw veggies. My favorite is a beet and cucumber salad!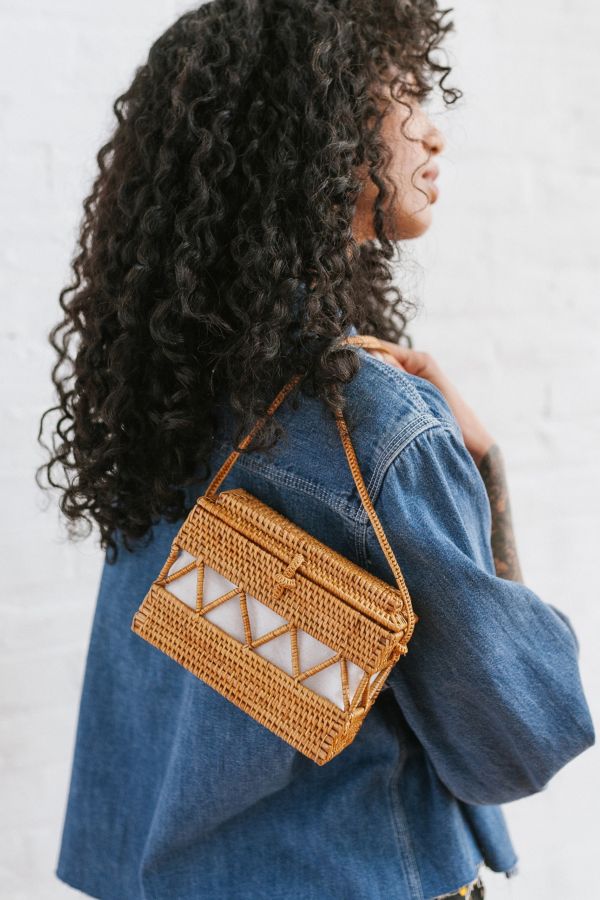 This has been a huge trend through spring and summer. I have been searching for the perfect one and I found this one at Urban Outfitters. It is also on sale now!! I love the square shape - a lot that I found were round and those are cute too but I wanted something more structured. It doesn't hold a lot but there's enough room for the essentials. It's super cute with a floral dress or jumper!
THIS IS MY SUMMER BOP. I am currently listening to this on repeat as I make this post. This came up on my shuffle and I can't stop listening to it. It's upbeat and fun. One of those tunes that you can't help but bob your head back and forth to. I have been a huge fan of Jonas Blue since I heard "Mama". This is a great collab with Jack and Jack whom are also very talented. Give this a hear, I bet you'll be dancing along too ;)
That sums up my June favorites. As always, keep up with me on Instagram and Twitter for more!